Commercial Fire Alarm Systems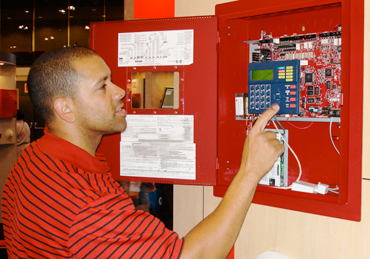 • Addressable Systems – Fire /Smoke / Heat / Gas Detection
• Non-Addressable Systems – Fire/Smoke/Heat/Gas Detection
• Sprinkler Water Flow Supervision Systems
• Complete Compliance with State & National Fire Codes
At Alarm Services of Central New York, we engineer, install and monitor fire detection and fire protection systems ranging from simple sprinkler water flow detection to intermediate and large fire detection systems. All of our fire alarm systems comply with the most stringent fire safety guidelines and meet both state and national fire safety standards.
We want to be your partner in protecting your investments. That's why we provide a Fire System Service & Inspection Plan to ensure that your equipment is properly tested and maintained so that it functions properly when you need it most.
Once installation is complete, our customers are free to call our service and technical staff at any time. In addition, our U.L. Listed monitoring center is hard at work, 24 hours a day, monitoring the status of your business's fire alarm and/or sprinkler supervisory system.
For more information, please contact us toll free at 1-888-467-5228 or email tim@as-cny.com